Monday, April 28, 2008
I have been ogling the work of a particular artist for years. I discovered his work at a local coffee shop years ago and always tried to figure out where best it would work in my house. After getting engaged, I toyed with the idea of using his note cards as Save the Dates or as table names instead of numbers. Unfortunately, I came up with an equally brilliant Save the Date idea(I'll blog about that later) and then opted not to have assigned seats. I was still searching for a way to incorporate these art works into my wedding. I finally decided that since all but one of my bridesmaids have ties to Atlanta that this artwork would make great Bridesmaid gifts. I could have ordered them online here, but the artist was going to be at the Inman Park Festival so Mr. P and I ventured out in the pouring rain this past Sunday so that I could buy them in person.

My Bridesmaid gift may be a bit random, but they will be items that they will remember and will keep for a long time hopefully. I will be giving them these nice crystal bowls: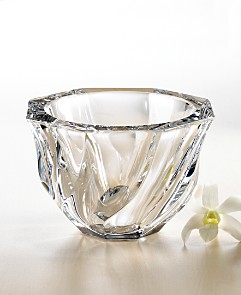 And these fabulous vintage styled prints of Atlanta landmarks framed.

Two of my Bridesmaid went to Ga. Tech with me. They will be getting:





One of my Bridesmaids grew up in Atlanta and is an old soul, so I thought she'd love this.




My final 2 bridesmaids will be getting the Atlanta one. My sister will be getting it just because it is a classic. My Future sister in law will be getting it, because if it wasn't for her brother's love of Atlanta, he wouldn't have moved back and we wouldn't have met, fallen in love and decided to get married.




I loved so many of these that I ended up with all of the note card sets and will be framing these for myself. Eventually, I will buy the larger ones when we finish the basement, but the smaller version will have to do for now. Even though I love so many of the prints, I will leave you with my favorite.


Friday, April 25, 2008
Through the process of wedding planning, I stumbled on the great resource that are blogs. I had heard of blogs and even read a few occassionally. I started slowly, reading a couple a day. Before long I was following about 20. Then discovered the wonder that is Google Reader. My blog reading has now grown exponentially. I work in the technology field and try to keep up with the latest, but don't know what took me so long to become obsessed with blogs. I really wonder how I survived without them. I now live vicariously through all of these amazing people, following their lives. I have made some fabulous shopping find. Many of my wedding planning ideas came from blogs as well.

As a result, I decided that I wanted to try blogging myself. I hope that someone else finds my blog interesting and useful, but if not I will at least use this as a way to document my engagement, newly wedded state, and hopefully on through pregnancy and raising kids.

Oh and any advice is definitely welcome. This is a new venture for me and I welcome suggestions and advice!!